Carmen Gomes Inc 'Torn' - Top songs, Top blues, Top Sound!!
Torn is the 9th Studio album from Carmen Gomes and her first for the Sound Liaison label. The album was recorded in 2 days in studio 11 of the Dutch World Broadcasting Service. The music was recorded live, with the all musicians in the same room, but with a higher degree of separation between the instruments than the Studio Showcase albums, thus making small repairs and overdubs possible..
This recording is specially made by Sound Liaison for and with lovers of high-end audio recordings. Special for those who own high-end audio equipment will have maximum benefit. What made this record different is that the file is a one to one copy of the master file (96kHz/24bit)..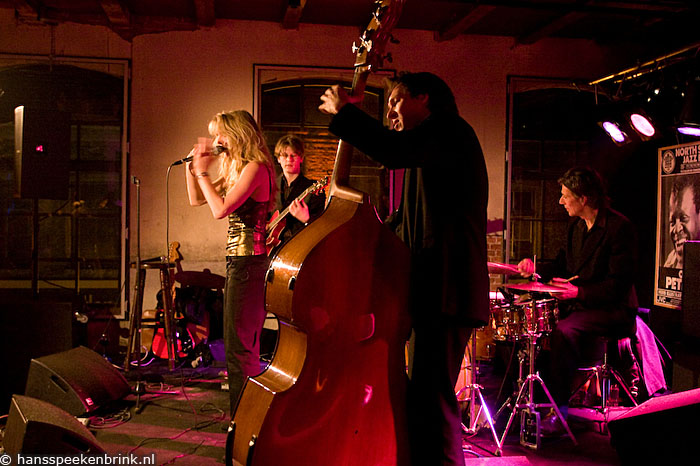 Recorded November 16 and 17, 2011 at 'Studio Eleven', Hilversum, The Netherlands. Mixed and mastered November, December 2011 and March 2012. Recorded by Frans de Rond. Produced by Peter Bjørnild. Mixed and mastered by Frans de Rond and Peter Bjørnild. Arrangements by Carmen Gomes Inc. Cover painting by Kirsten Bjornild. Art design by Disselconcepts. Photography by Vincent Carmiggelt. Executive producer: Carmen Gomes.
info
Artist: Carmen Gomes Inc.
Title: Torn
Year Of Release: 2012
Label: Sound Liaison
Genre: Vocal Jazz, Jazz Blues
Quality: FLAC (tracks) [96kHz/24bit]
Total Time: 44:59
tracklist:
01. Mm, come on in my kitchen
02. I just wanna make love to you
03. Never trust a man
04. I'm torn
05. Love in Vain
06. You gotta move
07. Let's go get stoned
08. Trainsong
09. The thrill is gone
10. Don't let me be misunderstood (bonustrack)
staff
Carmen Gomes - vocal
Folker Tettero - guitar
Peter Bjornild - double bass
Marcel van Engelen - drums
used equipment:
microphones
Carmen: Audix SCX25
Folker: Audio Technica 4080
Peter: Neumann U67
Marcel: overheads - SE Rn17 and bassdrum - Neumann U67
other staff
Microphone preamps/ADC: RME Micstacy (Analog > MADI)
Microphone cables: Grimm Audio TPR
Master clock: Grimm Audio CC1
Mixing headphones: AKG 702 / Sennheiser HD800
Mixing speakers: Grimm Audio LS1
artist's site: www.carmengomes.com
Sound Liaison site: www.soundliaison.com