Antikythera Mechanism Inspires Greek Piano Master and his Jazz Trio
After four years the new album of the Greek virtuoso pianist-composer Yiorgos Psihoyios was released in late November 2016.. Full of jazz contemporary and cult-film music aromas inspired by the marvelous ANTIKYTHERA MECHANISM..
All of the 4 tracks of the cd are excellent works, must listen to 35' solo piano (Mechanism II), a track recorded live at PARNASSOS, the famous Concert Hall of Athens.. Yiorgos Psihoyios here playing in a Steinway Hamburg-D Grand Piano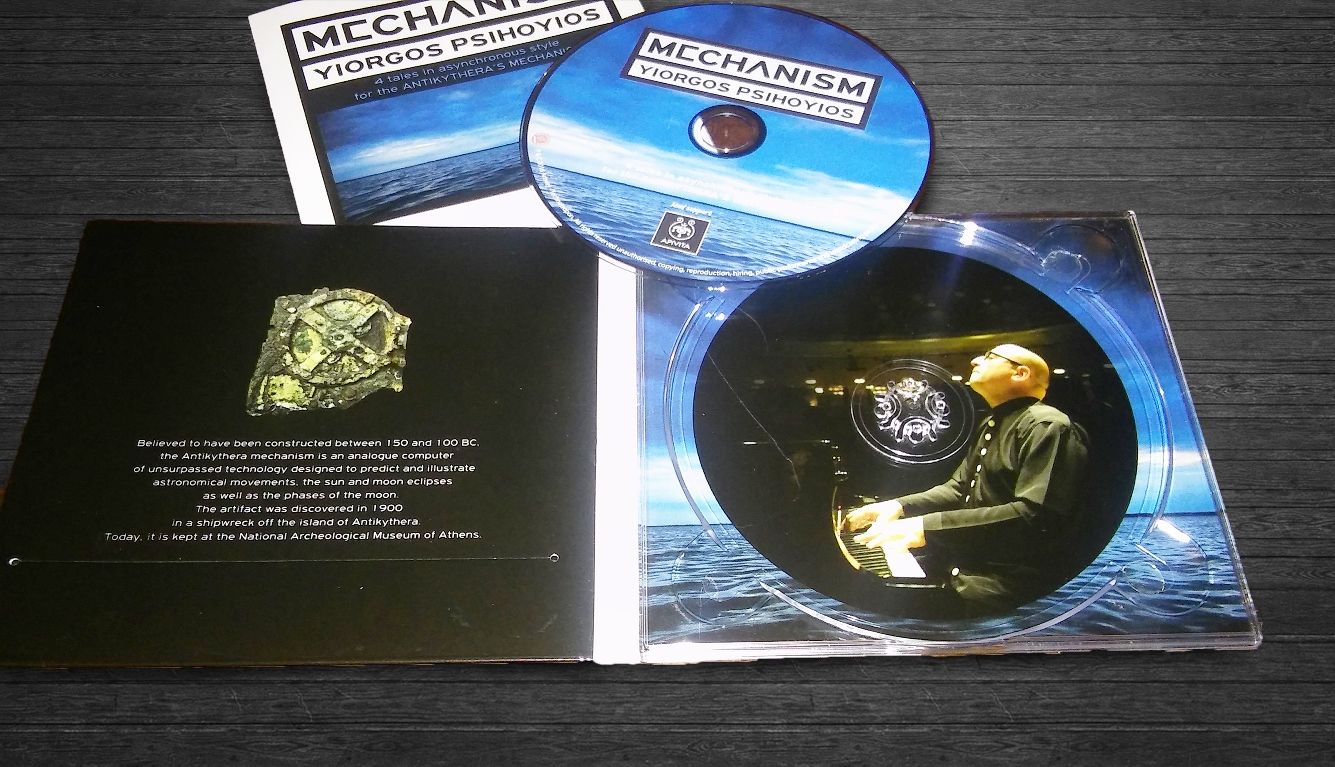 Yiorgos Psihoyios with 3 jazz soloists go into their improvisation and create a magical atmosphere.. Periklis Trivolis Bass, Dimitris Papadopoulos Trumpet, Seraphim Bellos Drums..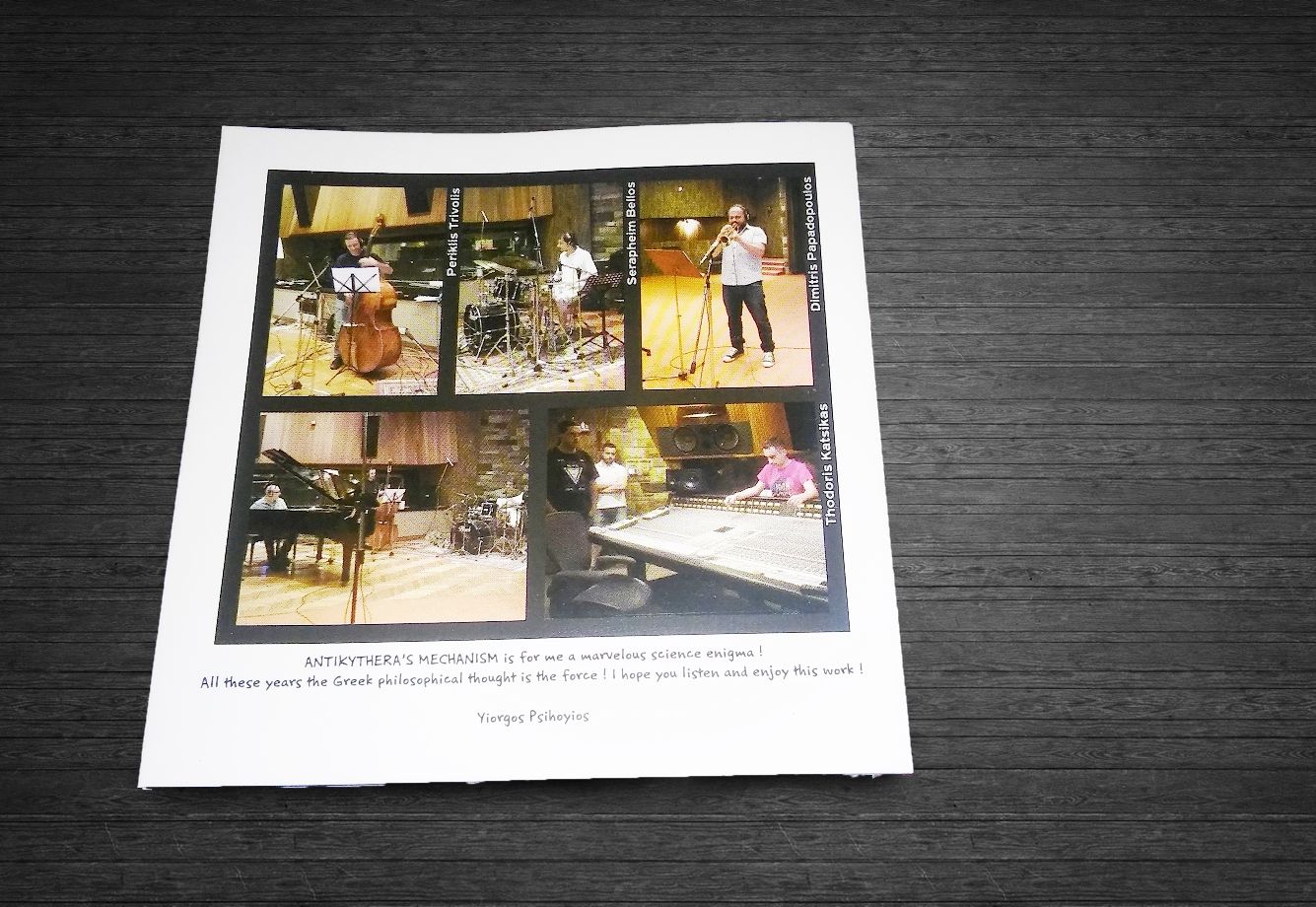 All tracks orchastrated and conducted by Yiorgos Psihoyios.. All tracks composed by Yiorgos Psihoyios apart from Mechanism IV wich is an arrangement based on 2nd movement of Sergei Rachmaninoff Symphony No2..
ANTIKYTHERA MECHANISM is for me a marvelous science enigma.. All these years the Greek philosophical thought is the force.. I hope you listen and enjoy this work..
Excellent jazz work, performed with inspairation from great musicians, must listen to, recomended ..