SIMON RATTLE CONDUCTS BEETHOVEN'S SYMPHONIES
Recordings of all the Beethoven symphonies with their chief conductor are always a milestone in the artistic work of the Berliner Philharmoniker. So it was with Herbert von Karajan and Claudio Abbado, and expectations are correspondingly high for this cycle conducted by Sir Simon Rattle. Where does the special status of these symphonies come from? Simon Rattle has an explanation: "One of the things Beethoven does is to give you a mirror into yourself – where you are now as a musician." In fact, this music contains such a wealth of extreme emotions and brilliant compositional ideas that reveal the qualities of the orchestra and its conductor as if under a magnifying glass.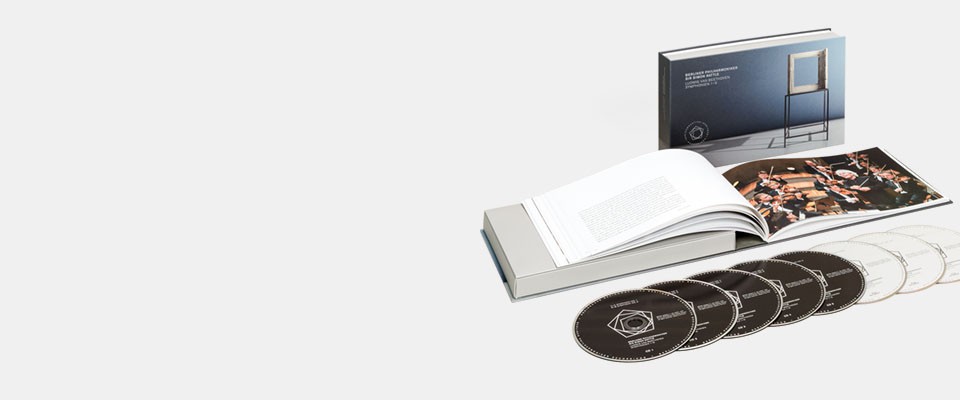 Ludwig van Beethoven
Berliner Philharmoniker
Sir Simon Rattle Conductor
Symphony No. 1 in C major, Op. 21
Symphony No. 2 in D major, Op. 36
Symphony No. 3 in E flat major, Op. 55 "Eroica"
Symphony No. 4 in B flat major, Op. 60
Symphony No. 5 in C minor, Op. 67
Symphony No. 6 in F major, Op. 68 "Pastoral"
Symphony No. 7 in A major, Op. 92
Symphony No. 8 in F major, Op. 93
Symphony No. 9 in D minor, Op. 125 with
Final Chorus "Ode to Joy"
Annette Dasch Soprano
Eva Vogel Mezzo-Soprano
Christian Elsner Tenor
Dimitry Ivashchenko Bass
Rundfunkchor Berlin
Simon Halsey Chorus Master
Recorded at the Berlin Philharmonie in October 2015
Bonus
· Documentary: "Living with Beethoven"
The nine symphonies with the Berliner Philharmoniker and Sir Simon Rattle
· Introduction: Sir Simon Rattle talks about Beethoven's Symphonies
A limited, 10 LP vinyl edition of the Beethoven symphonies is in preparation.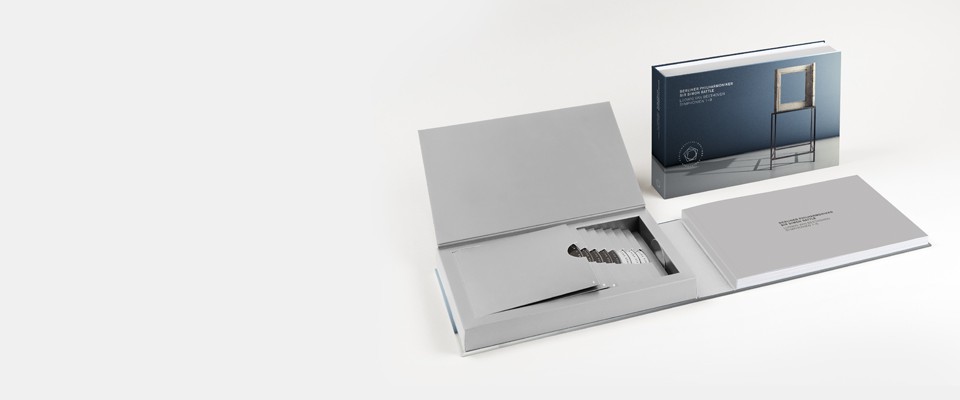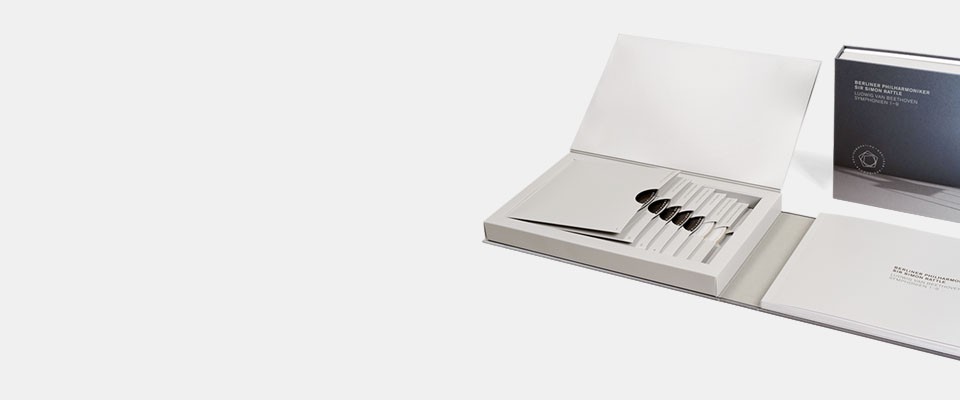 Symphony No. 1
I Adagio molto - Allegro con brio
II Andante cantabile con moto
III Menuetto: Allegro molto e vivace - Trio
IV Finale: Adagio - Allegro molto e vivace
Symphony No. 2
I Adagio - Allegro con brio
II Larghetto
III Scherzo: Allegro - Trio
IV Allegro molto
Symphony No. 3
I Allegro con brio
II Marcia funebre: Adagio assai
III Scherzo: Allegro vivace - Trio
IV Finale: Allegro molto - Poco andante - Presto
Symphony No. 4
I Adagio - Allegro vivace
II Adagio
III Allegro molto e vivace - Trio: Un poco meno allegro - Tempo I - Un poco meno allegro
IV Allegro ma non troppo
Symphony No. 5
I Allegro con brio
II Andante con moto
III Allegro -
IV Allegro - Presto
Symphony No. 6
I Angenehme, heitere Empfindungen, welche bei der Ankunft auf dem Lande im Menschen erwachen: Allegro ma non troppo
II Szene am Bach: Andante molto mosso
III Lustiges Zusammensein der Landleute: Allegro -
IV Donner Sturm: Allegro -
V Hirtengesang Wohltätige, mit Dank an die Gottheit verbundene Gefühle nach dem Sturm: Allegretto
Symphony No. 7
I Poco sostenuto - Vivace
II Allegretto
III Presto - Trio I und II: Assai meno presto
IV Allegro con brio
Symphony No. 8
I Allegro vivace e con brio
II Allegretto scherzando
III Tempo di Menuetto - Trio
IV Allegro vivace
Symphony No. 9
I Allegro ma non troppo e un poco maestoso
II Molto vivace - Presto - Molto vivace - Presto
III Adagio molto e cantabile
IVa Presto -
IVb Presto - Recitativo »O Freunde, nicht diese Töne!«
THE ACCLAIMED CYCLE ON CD AND BLU-RAY