Kaiser GmbH.. founded in 1948, building finest looking and sounding speakers..
"Sound is an elusive topic to describe verbally. You must hear these speakers to understand the full impact of their musical magic.. I'll attest, right here, that Kaiser Kawero!® speakers are at the top of my list.ˮ
Jim Merod (Positive Feedback, Issue 51)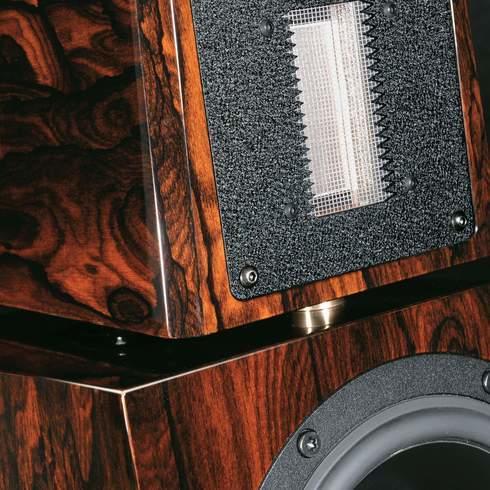 Features
Variable time alignment and radiation direction of the custom RAAL ribbon tweeter.
Audiotechnology midrange and rear firing woofer with proprietary customised characteristics.
Duelund CAST inductors capacitors and Mundorf silver/gold/oil capacitors, in a time, phase and resonance-optimised characteristics.
3D computer designed cabinet, made from an incredibly rigid, tough and well-damped type of beech ply called tankwood.
All produced in-house using state-of-the-art CNC machines, and assembled to the finest tolerances achievable today.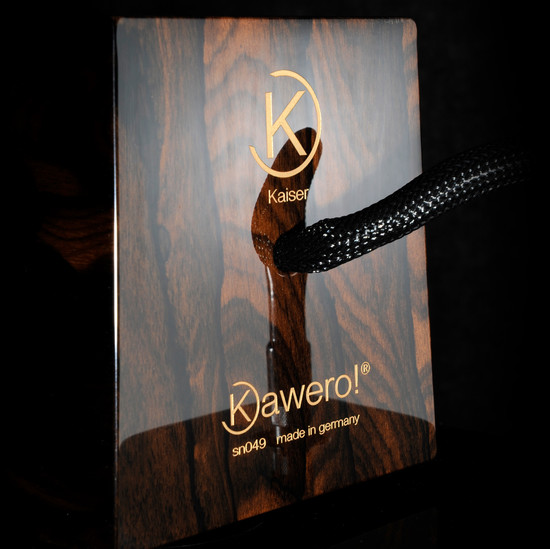 Technical Specifications
3-way design (reflex loaded midrange and woofer)
Bandwidth: 25 Hz to 60 kHz
Sensitivity: 92 dB @ 2,83 V / 1 m
Impedance: 6 ohms nominal, 4 ohms minimum
Input Power: 20 watts minimum
Connectors: single wiring (bi-wiring on request)
Height: 47.6 in (121 cm)
Width: 13.0 in (33 cm)
Depth: 19.4 in (49 cm)
Weight: 218.3 lbs (99 kg) each
kaiser Acoustics are available in Greece by Scale Audio
Source www.kaiser-acoustics.com